Back to top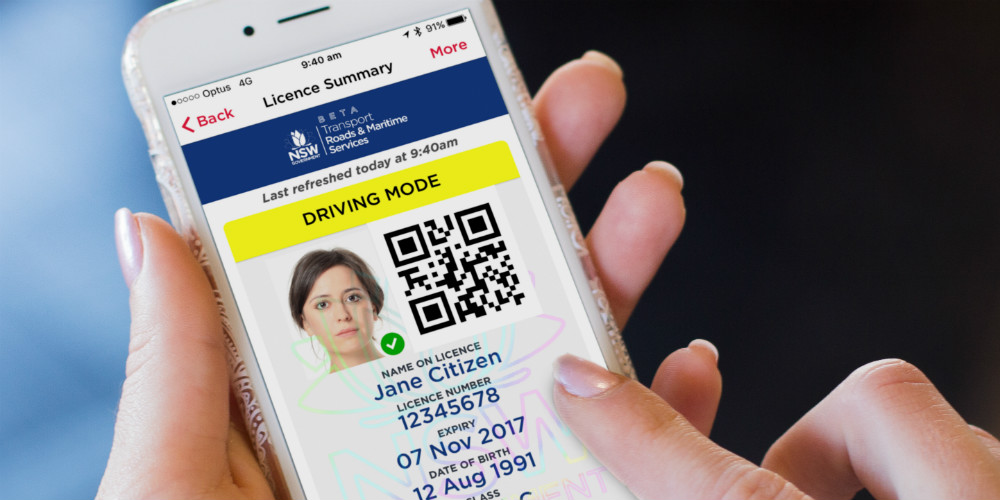 The Digital Driver Licence is the electronic version of the NSW Driver Licence available on your smartphone, designed to be more convenient and make life easier. The statewide roll-out of the Digital Driver Licence is planned for 2019.
The digital licence allows you to view, show, update and renew your licence. No need to visit a service centre or wait for your plastic card in the post.
With a regional trial already in progress in Dubbo, and a metropolitan trial in Sydney's Eastern Beaches scheduled for late 2018, the NSW Driver Licence will soon be added to the list of digital licences available through the Service NSW app.
The Digital Driver Licence trial
From November 2018, licence holders, NSW Police and people checking licences operating in the postcodes 2022, 2024, 2026, 2031 and 2034 will be invited to take part in the Eastern Beaches trial. The Digital Driver Licence will be accepted by participating licence checkers in these postcodes.
This trial is in addition to the current Dubbo trial, which will be extended to the following postcodes 2818, 2820, 2821, 2822, 2830, 2868 from November 2018.
The trial will test the convenience and functionality of the Digital Driver Licence. It will also help identify any changes that may be needed to support the statewide roll-out in 2019.
To participate in the trial, you need:
During the trial you will still need to carry your plastic driver licence card.
Learn more about the Digital Driver Licence trial
News stories